Arts Co-op gives UBC Faculty of Arts undergrads the opportunity to graduate with more than a degree. Apply by September 19 to build 12 months of work experience and a professional network before you graduate.
---
Why apply?
paid
$37,000 average earnings over 3 co-op work terms
school
80% of employers consider co-op students as potential future employees
trending_up
Co-op grads earn 15% higher starting salaries than non-co-op grads
flight_takeoff
Opportunity to work in 44 countries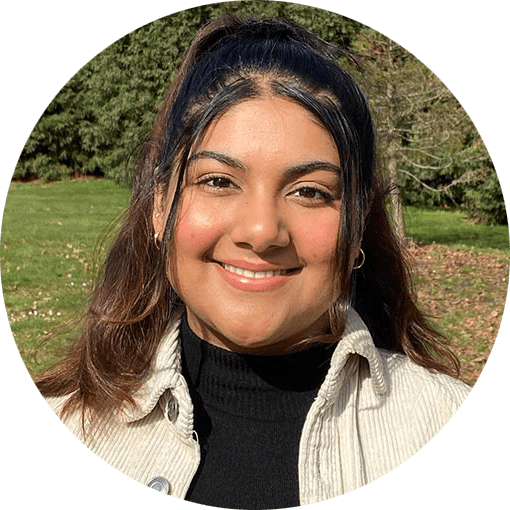 My Arts Co-op experience has given me so much insight into what I want to experience in my next work term, what kinds of courses I should take in my remaining years at UBC, and what I might want to specialize in after I complete my undergraduate degree.
DEVANSHI GUPTA
Third-year Arts Student
What is Arts Co-op?
The Arts Co-op program partners with employers to offer challenging and practical work opportunities that prepare you for your future career. During the program, you'll alternate between academic terms and paid work terms with employers locally and around the world. There is truly something for everyone: Co-op opportunities range anywhere from local non-profits and small businesses to governments and large multinational companies.
people
2,800+ Arts Co-op employers
badge
8,000+ Arts Co-op work terms since 2000
paid
$75 million+ earned during Arts Co-op work terms
---
---
---
What's next?
Get to know the Arts Co-op program and opportunities: