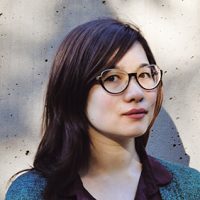 March 17, 2017
UBC Arts Co-op student Rebecca Peng has been recognized as one of British Columbia's best co-op students in 2016 by the Association for Co-operative Education in BC/Yukon (ACE).
Rebecca was awarded an honourable mention for her work term at PHEMI Systems, a data warehouse company based in Vancouver. In her role, Rebecca was tasked with high level work that included writing thought leadership articles on trends and solutions in the big data space and project managing a 100-page Request for Proposal within a one-week turnaround window. The complexity of the industry underscores Rebecca's accomplishments, which she achieved by successfully navigating highly specialized technical terms and concepts.
Rebecca's supervisor commended her as the "best marketing co-op student" and consistently ranked her qualities – such as performance, initiative, adaptability, and written and oral communications – as being in the top 3rd percentile among other students or comparable workers she has employed in the past.
On campus, Rebecca is an active member of her community, acting as Print Manager and Editor for The Garden Statuary, UBC's English Undergraduate Journal, and VP External and Web Administrator for the English Students' Association. She has also been a keen ambassador for the Arts Co-op Program, by speaking at an info session for prospective students and engaging with new students during their pre-employment training.
Throughout her studies and extra-curricular activities, Rebecca has maintained consistently high grades and received numerous awards for excellence in academic standing and achievements in writing.
For her outstanding work term, Rebecca was also recognized as UBC Arts Co-op's Undergraduate Student of the Year. To read more about Rebecca's award-winning co-op term, click here.
About the ACE Student of the Year Award
The ACE Student of the Year Award is an annual competition that recognizes a "BC or Yukon Co-op student who demonstrates an outstanding level of achievement in their co-operative education work placement experience; combined with a strong academic record, volunteer activities, and significant contributions to promoting co-operative education in their school and in the community."
In 2010, UBC Arts Co-op student Meghan Chapman (née Magee) was honoured with the award, while Rebekah Parker received Honourable Mention in 2012.